1885 Replies
4387 Replies
VIP - Donator
Posts: 812
Fri Dec 09, 2011 11:03 pm
I downloaded ubuntu but the last time i installed it, it added itself on the first line of the dual-boot so after 10 seconds it booted up ubuntu. How do i edit the menu to make windows be the default OS?
---
VIP - Site Partner
Posts: 2593
Sat Dec 10, 2011 12:45 am
You should checkout
EasyBCD
for Windows.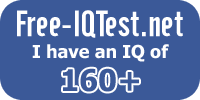 ---
Sat Dec 10, 2011 12:55 am
in start : msconfig -> enter-> boot tab -> select os -> click "set as default"
---
Sat Dec 10, 2011 1:45 am
Unless you are using a Windows bootloader to boot into Linux, msconfig will not be much use.
There are mentions of editing the boot menu in this thread:
viewtopic.php?f=17&p=47981
---
Sat Dec 10, 2011 5:08 am
I use the ubuntu Grub2 Boot Loader it lets me select What i want to boot into be it ubuntu or be it windows 7
DraculCorp - Progress lives forever
We strive for progress to improve the world we leave behind.
---
VIP - Donator
Posts: 812
Sat Dec 10, 2011 12:09 pm
Alright, the new 11.10 update makes windows the default os automatically

Thanks for the help anyway!

---