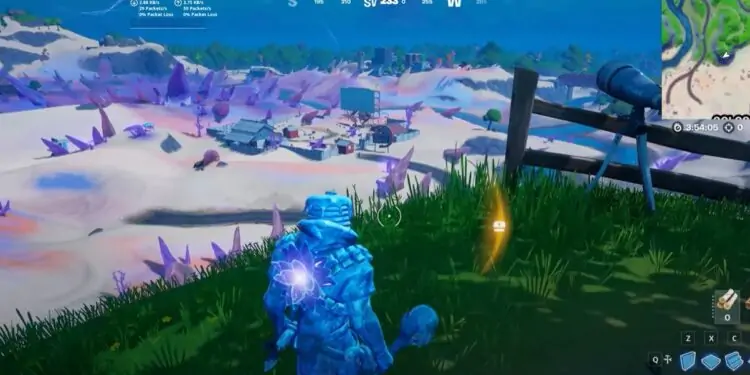 Unless stated otherwise, we do not claim to be the creators/owners/publishers of this content. All content belongs to their respective publishes and content creators.

Shared for information purposes only and so you, the reader, can stay inform of relevant news and information.
Data-miners have leaked the Fortnite season 5 week 12 challenges that'll go live tomorrow.

We're just under a month away from Fortnite Chapter 2 Season 6 if there are no delays to season 5. Epic Games released the v15.40 Fortnite update yesterday and a number of players are unhappy. From what we've seen, a good number of players are unhappy with the lack of content we've had this season.

In chapter 1, Epic Games released a major Fortnite patch update every two weeks. In between those updates was a content update that introduced a new weapon, item, or even a new feature. Since chapter 2, Epic have toned down the new content considerably.

Even with new updates, there aren't any new features or additions apart from a normal loot pool weapon here and there along with exotic weapons which must be purchased with gold bars from players around the map. I've been covering Fortnite on almost a daily basis since the site launched back in January 2018. I personally find the game pretty stale and agree with what players are saying regarding the lack of content.

Anyway, at least the challenges have more thought put into them than we've seen Epic dish out for some time. Last weeks challenges were all different to what we've seen in the past. This week for the Fortnite season 5 week 12 challenges, we have a few different types of challenges to complete.

Fortnite season 5 week 12 challenges
Here are all of the Fortnite season 5 week 12 challenges:

Deal damage within 15 seconds of gliding (200)
Visit Scenic Spot, Gorgeous Gorge, and Mount Kay (1)
Destroy inflatable tubemen llamas at gas stations (3)
Find a family portrait from a shipwreck (1)
Throw a fish back in to the water (1)
Hit different opponents with a harpoon gun (3)
Catch different weapon types from fishing spots (3)

There's a few challenges for week 12 which may require you to use a guide including finding a family portrait, destroying inflatable tubemen, and visiting a scenic spot. As always, we'll be creating guides for the challenges before they release tomorrow, so be sure to check back if you need any help. We'll link our guides to the correlating challenge in the list above.

We'll also be covering all of the Fortnite week 12 xp coin locations which will include four green, three blue, two purple, and one gold coin. The Fortnite season 5 week 12 challenges and xp coins will go live tomorrow, 18th February at 2 PM GMT.

The Fortnite week 12 legendary challenge will require you to hit an opponent within 10 seconds of Zero Point Dashing… have fun completing that one.